Join Sugar Delta
Sugar-Delta Chat Users
Navigation
General
Home
Articles
Search
FAQ
Contest Calender 2013
Sugardeltacontest
No Contribution List
Sugar Delta Activations
QSL New by Team QSL
QSL New by 14SD101
WAM Team
WAM Rules
WAM Monthly Bulletin
Latest Articles
Forum Threads
Newest Threads
No Threads created
Hottest Threads
No Threads created
Login
Welcome to my page!
Registered users have much more options!
Register
Forgotten your password?
Request a new one
here
.
---
Log in Zone
Propagation
SD Site Translation
Sugar Delta World Meeting 2012 Wales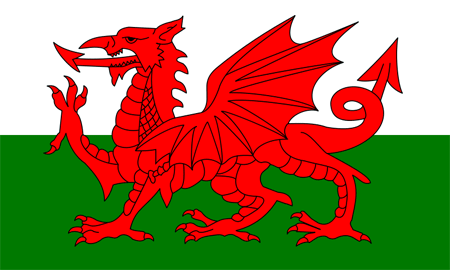 Hi All
The 2012 World Meeting will be held in Wales:
[b]Open to ALL Groups and Operators
Date: Friday & Saturday the 24th & 25th of August 2012 ( Bank Holiday Weekend)[/b]
Place: Springfield Hotel, Hollywell, Flintshire, North East Wales:
http://www.hotel-northwales.com
Cost Includes:
Friday & Saturday Night accommodation:
Saturday AM: Breakfast
Saturday: Evening 3 course meal with wine (sitting at 8.30pm)
Sunday AM Breakfast.
Use of all Facilities; Gym, Sauna & Swimming pool.
We always have a dip in the pool so bring your costumes / trunks!
£120.00 (Euro $144.00) single occupancy all in
£160.00 (Euro $191.00) double / twin occupancy all in
Please note! the prices above are for 2 nights accommodating, Breakfast and the main 3 course meal on Saturday night
Saturday 10pm: Poker Night, we will have a knock-out game of poker with a final cash prize for the winner!
Sunday: Carvery Lunch available: Time 12.00 midday (Extra cost)
One course: £7.95 (10.00 Euro)
Two Course: £9.95 ( 12.00 Euro)
Three Course: £11.95 (14.50 Euro)
Sunday 4PM Long goodbye for those leaving.
bookings MUST BE DONE DIRECTLY:
admin@hotel-northwales.com
Manager: Paul
YOU MUST Give your full call sign and full name when booking for the Sugar Delta Meeting, a deposit is required by credit card, no payment will be taken until you arrive, unless you do not cancel within 48 hours then the room will be charged.
At this time we have the whole hotel to or selves.
I have reserved 30 rooms: 15 twins, 10 Doubles & 5 Family (sleep 3) rooms.
More beds can be added to double rooms or family rooms, BUT MUST GIVE all requirements to Paul via EMAIL.
Deadline to book your rooms is: 15TH OF JULY 2012 , any rooms i have reserved after this date will be cancelled.
Extras:
Friday evening: Restaurant open for main meals or snacks (extra cost)
Bar Open as long as people are awake :-)
Saturday 10AM: Group Photos
Saturday Day: Bus Trip to Liverpool City Centre leaves at 10.30am, returns 5.30pm cost per person: no more than £14.00 (16.00 Euro)
This includes the ferry across the Mersey to Birkenhead to meet our Bus for the return trip to the Hotel.
Saturday: From Liverpool ferry terminal: River 50 minuet cruise to the German U-Boat Museum cost £6.70 ( 8.00 Euro) entrance to the U-boat: £9.00 (11.00 Euro) per person:
http://www.u-boat...
http://www.mersey...Route.aspx
For those who do not want to take the river cruise or visit the U-Boat Liverpool city centre is a 2 minuet walk from your bus drop, as too all the Beatles museums, the Cavern and a whole lot more.
We will of course all be taking a few Beers in the Cavern together :-)
Will be a great Photo opportunity.
Flying to the meeting:
Airports: Manchester and Liverpool Only.
Airport collections: Liverpool & Manchester Only
Due to the high cost of fuel we have no option but to charge for the fuel used: £10.00 ( 12.00 Euro) return per car (4 persons) payable on pick up, it is a 60 mile round trip to Manchester or Liverpool 45 minuets drive each way.
Find out if anyone else is coming from your division and try to fly in around the same time to the same airport, if we can organise same time arrival to the same airport we can all save money and time.
163SD/WM2012 MEETING STATION WILL BE ACTIVE FROM THE HOTEL.
If you do intend to come please let me know so I can work out the figures and book the correct requirements for all.
Confirmed up to now:
CANADA
9 SD 001 Al & Sheila 2 nights hotel booked
GERMANY
13 SD 019 Joachim & Moni 2 nights booked
FRANCE
14 SD 001 Fred
14 SD 014 Jean Claude
14 SD 057 Greg
14 SD 692 Jeff
SWEDEN
21 SD 153 Colin room booked 2 nights
REP of IRELAND
29 SD 110 Michael 4 nights hotel booked
29 SD 515 Martin & 108 NN 018 Noreen
ENGLAND
26 SD 005 Andy & 117 Geoff booked 2 nights
26 SD 006 Lol & Carole 2 nights hotel booked
26 SD 076 Paddy
26 SD 117 Geoff
26 SD 104 Scott & Partner hotel booked 2 nights
26 SD 380 Tony
AUSTRALIA
43 SD 001 Frank & Family: Hotel Booked 2 Nights
MALTA
93 SD 001 Mario & wife
93 SD 011 Christiano
SCOTLAND
MM0GHM: Graham & Margaret
WALES
163 SD 001 Richard 2 nights hotel booked
163 SD 003 Ian & Debbie 2 nights hotel booked
163 SD 112 Tony
163 SD 121 Gary
163 SD 123 Terry
And: ?
18 rooms left
I look forward to your replies:
Contact Meeting team: sd026.richard1@btinternet.com
Richard 163 SD 001
Ian 163 SD 003 & Debbie
Best regards
Richard
163 SD 001
more up to date info will be on
Forum thread
Comments
Post Comment
Please Login to Post a Comment.
Ratings